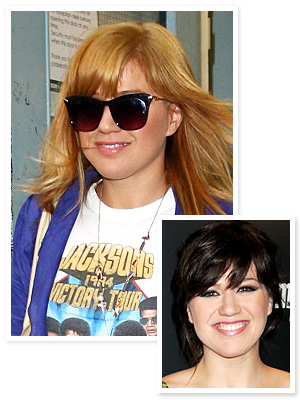 Neil Mockford/FilmMagic; Dennis Van Tine/ABACAUSA.COM
While Mary-Kate Olsen recently traded her blond hair for a deep brunet, Kelly Clarkson did just the opposite and lightened her strands. The singer and Duets mentor was spotted in London yesterday with a warm cinnamon blond hue. Clarkson last had sheer gold highlights in 2009, and has experimented with varying shades of deep brown ever since. Tell us: Do you like her new look? Let us know in the comments!
Plus, see more celebrity hair makeovers.
MORE:
• Should You Update Your Hair Color?
• Reader Hair Color FAQs
• 15 Sexy Summer Hairstyles