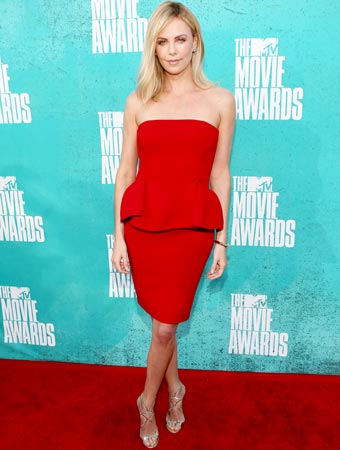 Christopher Polk/Getty Images
After walking the MTV Movie Awards red carpet in a peplum design by Lanvin, Snow White and the Huntsman star Charlize Theron (and June InStyle cover girl) offered viewers her ultimate fashion advice: "Try not to be trendy," she told MTV's style correspondent Kat Graham. "Try to be comfortable. I feel fortunate that I work with talented people, but at the end of the day I have to be able to put it on and feel like me." Cheers to that! Tell us: Do you like her red look?
Plus, see Charlize's transformation!
MORE:
• See Charlize's Best Outfits Ever!
• Try Charlize's Hairstyles On!
• 10 Fun Facts about Snow White