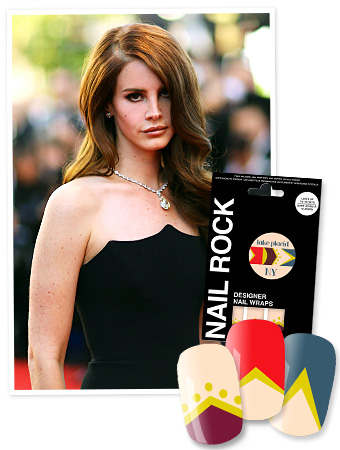 Frederic Nebinger/ABACAPRESS.COM; Courtesy Photo
Lana Del Rey nailed it! The singer, and muse for Mulberry's new Del Rey it bag, inspired new manicure products for Nail Rock, too. Designers from the brand teamed up with Mulberry to create the Lake Placid nail wraps—a nod to the star's New York hometown and standout manicures. The swipe-on strips are available at Mulberry boutiques for the global launch of the Del Rey handbag.
Plus, see celebrity manicures we love!
MORE:
• OPI's New $12 Nail Polish Strips
• First Look: Essie's Summer Collection
• Shop Metallic Chrome Nail Polish