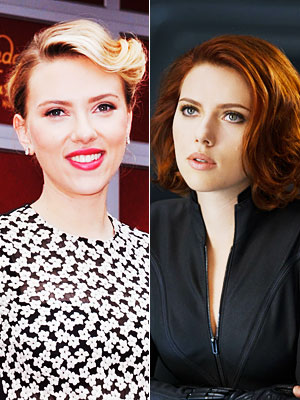 ABACAUSA; Courtesy Photo
Scarlett Johansson is famous for her Monroe-esque honey curls. However, for her turn as the Black Widow in this weekend's The Avengers, the actress dyed her hair a coppery red—just like her comic book alter-ego. Even though she looks gorgeous both ways, we want to know: Do you prefer Scarlett as with blond or red strands? Vote in the poll!
Plus, see Scarlett's best beauty looks through the years!
MORE:
• Scarlett on Her Avengers Wardrobe
• Get Scarlett's Perfect Premiere Cat-Eye
• Scarlett and More in Our Favorite Bikinis