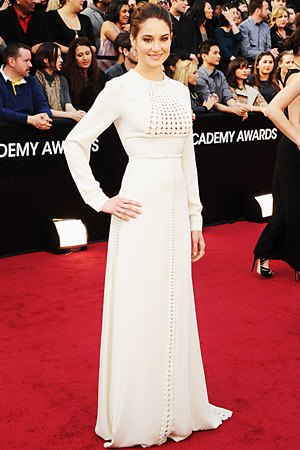 Jason Merritt/Getty Images
Shailene Woodley refuses to have any fashion regrets. Earlier this year, she proudly wore Vibram FiveFinger shoes to InStyle's Golden Globes after-party. And, just this week, she spoke to ASOS magazine about critics of her Valentino gown at the Oscars. "A lot of people didn't like it," she said. "They were like, 'She's 20, she's covering herself up, why is she doing that?' But to me it felt classy and elegant and that's what I think of when I think of the Oscars. It felt simple and elegant and it still represented who I am." We love a girl who knows what she likes!
Plus, see Shailene's best looks ever.
MORE:
• Shailene's Surprising Hair Secrets
• Celebs Who Love Honor Clothing: Shailene
• Oscar Trends We Loved: Long Sleeves