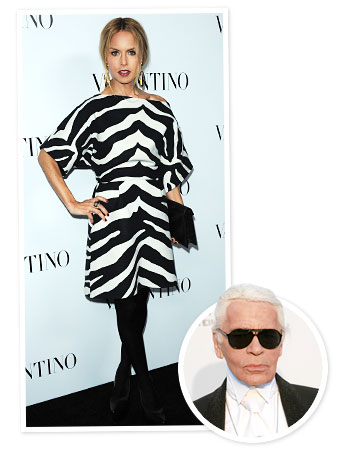 KM/FameFlynet Pictures; Pixplanete/PR Photos
Rachel Zoe is powering ahead with her own line, and with growth, she's gaining a lot more fans. "I have had incredible friends tell me that they love it," the celebrity-stylist-turned-designer told InStyle.com at the celebration for Amanda de Cadenet's The Conversation show this week. "Designers, that they love it. And that's the highest compliment I can get." But there is one person she dreams about giving her feedback: "If Karl Lagerfeld comes up to me and tells me that he loves my clothes then I will just quit at that point," she said. "Because that's it! Do you know what I mean? I mean, that's it!" Well, here's to hoping!
Plus, see our favorites from Zoe's collection.
MORE:
• Rachel's Travel Tips
• Skyler's Latest Baby Outfits
• Rachel Zoe's Pre-Fall Collection
— Andrea Simpson