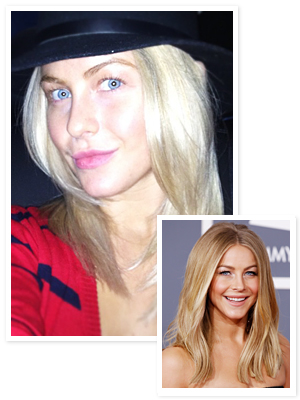 Courtesy of Julianne Hough; Reuters/Danny Moloshok
Julianne Hough debuted a new, icy blond shade! The star, who had warm golden highlights at the Grammys, visited Nine Zero One Salon in Los Angeles over the weekend to lighten up her strands and return to her sunny roots. "I feel like me again!" Hough Tweeted. Tell us: Do you like her lighter color?
Plus, see more hair makeovers!
MORE:
• Should You Update Your Hair Color?
• Try on Julianne Hough's Hair!
• 10 Sexiest Spring Haircuts