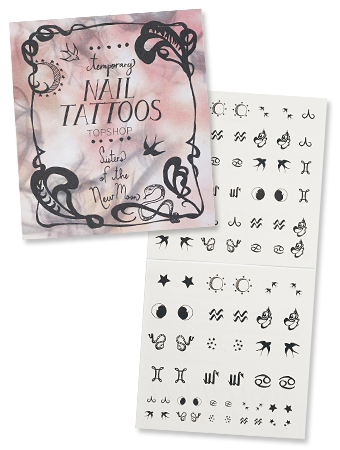 Courtesy of TopShop
Having a tough tim getting your nail art just so? Give your eyes a break and try temporary nail tattoos instead: These designs by Topshop are just $14, stick right to polished nails, and dry in 15 seconds flat. Click through the gallery to see more quick fixes for under $25.
MORE:
• Try the Trend: Tangerine Lipstick
• 20 Most Annoying Beauty Problems Solved
• The Stars Are Loving Bright Makeup!