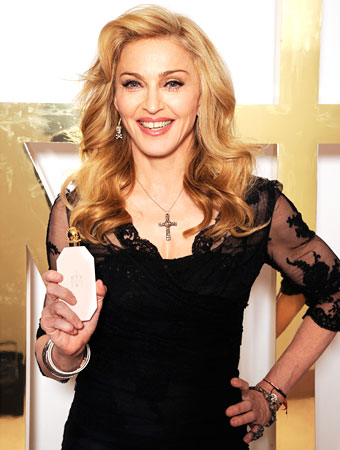 Kevin Mazur/WireImage; Courtesy Photo
Truth: Madonna's fragrance is now in stores. Her Madgesty celebrated her new scent, Truth or Dare, at Macy's in New York City last night, where she told fans about its familial roots. "My mother inspired the fragrance," said the pop icon. "One memory I have of her scent is from when I was young and I snuck into my parents' bedroom to sleep. She always smelled like gardenias!" Pick up a bottle of your own for $55 to $68 exclusively at Macy's and macys.com.
See more celebrity fragrances!
MORE: 
• Madonna Hits No. 1 Again with MDNA
• Madonna's Transformation
• Madonna's Truth or Dare Shoe Collection