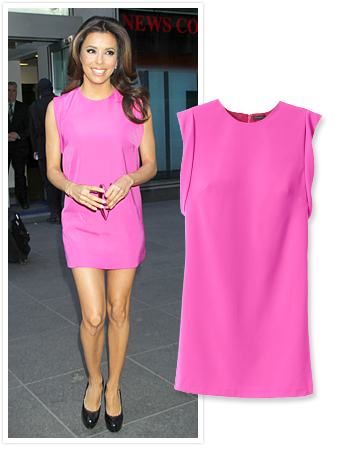 Roger Wong/INFphoto.com; Courtesy of Ann Taylor
Eva Longoria brightened up a gloomy New York City day with a neon pink dress from Ann Taylor. Not only was its hue the perfect antidote for overcast skies, the mini-sheath complemented her petite shape. Buy it now for $148 at anntaylor.com.
Plus, see more budget-friendly looks we love.
MORE:
• Where Can I Find… More Celeb Outfits!
• Eva Longoria Launches Second Fragrance
• Eva's $30 Sunglasses