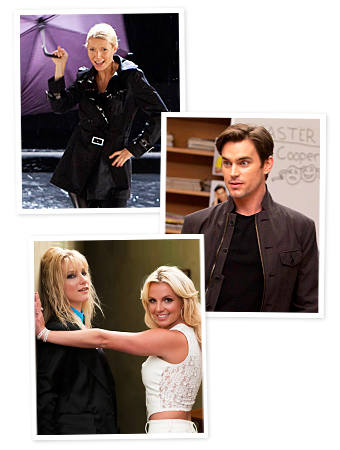 Adam Rose/FOX (3)
Glee is back with new episodes starting tonight, and creator Ryan Murphy enlisted some extra star power for the mid-season comeback. White Collar's Matt Bomer will make his debut tonight as Cooper Anderson, the older, not-so-nice brother to Darren Criss's Blaine character (preview a clip here). And Bomer is just one of the many, many, many famous faces to bring some extra feel-good excitement to the show—check out the most memorable Glee guest stars in the gallery now. Then, tune in to watch the show tonight, including Criss and Bomer's "Somebody That I Used to Know" duet, at 8/7c on FOX.
MORE:
• Matt Bomer's Duet With Darren Criss!
• Rachel Berry's Funny Face Wedding Look
• Vera to Design Pillsbury's Wedding Dress?