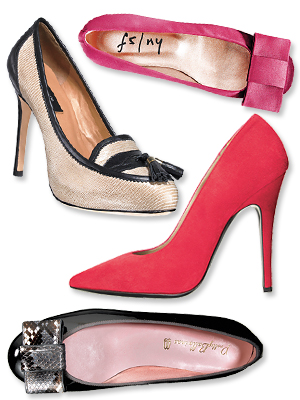 Time Inc Digital Studio
Women spent $38.5 billion on shoes in the U.S. last year, the Wall Street Journal reports, and more than half of those sales were for heels over three inches high! While doctors don't recommend wearing heels higher than two inches very often, we all know how the extra boost lengthens legs and adds polish to casual outfits. How many pairs of heels did you buy last year? Tell us in the poll below!
See star must-have shoes and bags!
MORE:
• Our Craziest Shoes Obsessions
• Katniss Everdeen's Frye Boots
• Prince Harry's Blue Suede Shoes