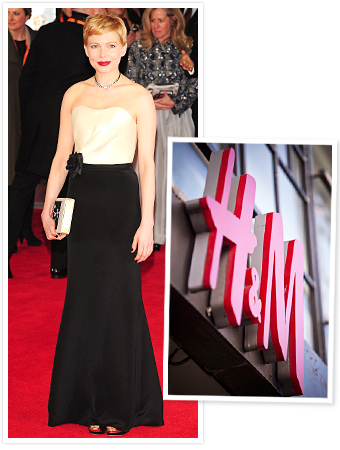 PacificCoastNews.com; Linus Hook/Bloomberg via Getty
H&M is getting into the luxury retail game! The brand recently announced its plans to open a chain of higher-end stores in 2013, and now the venture has an official name—"& other stories." This isn't the first time H&M has dabbled in luxury goods. The Swedish retailer is launching an eco-friendly red carpet collection on April 12th, and pieces in the line have already made appearances on Michelle Williams, Viola Davis, and Amanda Seyfried. Tell us: Are you excited for "& other stories"?
See H&M's red carpet collection!
MORE:
• H&M's Fashion Star Looks
• How Celebs Wear Marni for H&M!
• Michelle Williams' H&M BAFTA Awards Gown