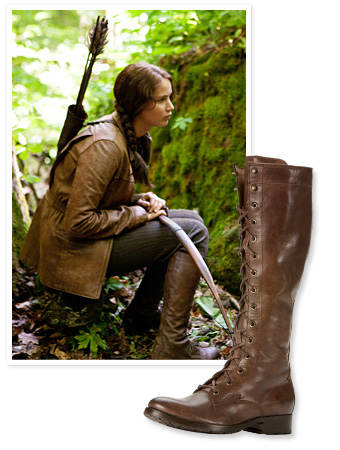 Murray Close; Courtesy Photo
The Hunger Games has earned $251 million at the box office so far, which means millions of eyes have caught sight of the brown lace-up boots Jennifer Lawrence's character Katniss Everdeen wears in the film. The outdoorsy pair is a design by Frye; find them for $398 at thefryecompany.com. Frye is actually really good at getting movie time for its boots, too—last year, the company outfitted Julianne Hough with red boots for her dance-heavy role in Footloose.
Plus, see Katniss-inspired looks we love.
MORE: 
• From the Runway to the Capitol
• Katniss Beauty: Top 20 Side Braids Ever
• The Best Movie Makeovers