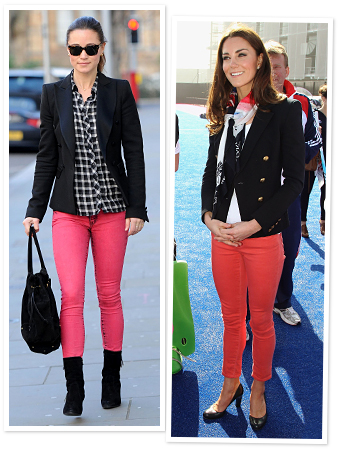 FameFlynet Pictures; Chris Jackson - WPA Pool /Getty Images
Kate and Pippa Middleton are a year and a half apart; but when it comes to fashion choices, they might as well be twins. They gravitate not just to similar clothing (they are sisters, after all) but to identical styles. Check out the pair as they mirror each other's day looks (bright denim and turtleneck dresses), and preferences in cuts, patterns and colors (they love their sapphire!).
See Kate and Pippa's fashion double takes!

MORE:
•
How to Wear Colored Denim Like Kate Middleton
•
Pippa's Latest Outfits
• 
Will and Kate Barbies: Coming Soon
•
Get Kate Middleton's Nail Polish