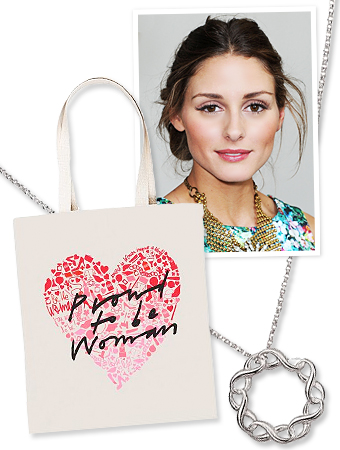 Courtesy Photo (2); Dominique Charriau/WireImag
Today is the 101st anniversary of International Women's Day! In honor of the event, which is a celebration of women worldwide, several exclusive products rolled out to raise money for non-profit organizations. Reese Witherspoon backed Avon's new Empowerment Circle of Support necklace ($5), which benefits the Avon Foundation's global efforts to end violence against women; Diane Von Furstenberg released totes ($40) and iPhone cases ($25) emblazoned with a "Proud to Be Women" print, the sales of which go to Vital Voices, a non-profit that empowers women globally; and Olivia Palermo curated a collection of baked goods for AHAlife, with 15 percent of profits going to Pencils of Promise to build a dormitory for a girls' school in Laos. Way to go, girls!
Plus, see more causes celebrities support!