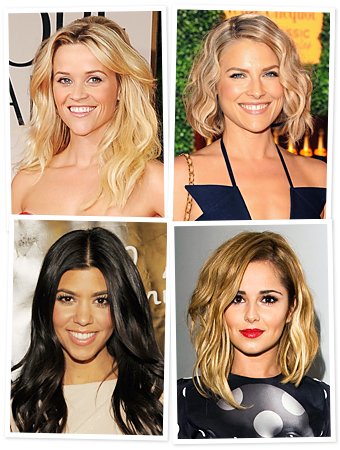 Getty Images (3); Bauer Griffin Online
Have you checked out the InStyle Hairstyle Try-On App for the iPad yet? Beachy waves are one of the most tried-on styles and it's easy to see why—the loose texture and carefree feel works on everyone. Download the app now (if you haven't already!) to see yourself in Reese Witherspoon's tousled strands, Ali Larter's beachy bob, Kourtney Kardashian's lush layers, and Cheryl Cole's sandy waves. Plus, we just added lots of new styles, which means more celebrity 'dos are right at your fingertips. 
See more hair beauty tips in our gallery!
MORE:
• The Newest Hairstyles of 2012
• Do You Ever Wear a Side Braid?
• Try on Jennifer Aniston's Cover Hairstyle