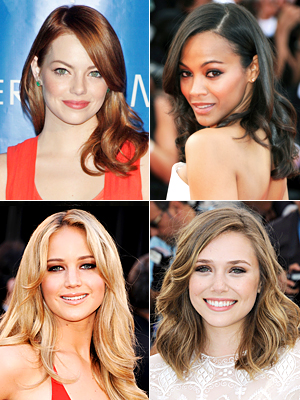 Jim Spellman/WireImage; CelebrityPhoto.com; Steve Granitz/WireImage; Allpix/Splash
Did you know good hair days are actually good for you? "Styled, well-kept hair gives us the external appearance of being well managed and it can contribute to feeling that way internally," psychologist Vivian Diller told The Huffington Post. Do you agree? Let us know if a good hair day gives you a boost by voting in the poll below!
(Need inspiration? Visit our Hollywood Makeover Tool to try new 'dos with a good hair day guarantee!)
See the latest hot new hairstyles!
MORE HAIR NEWS:
• Our Favorite Bridal Hairstyles
• 100+ Hairstyle Ideas!
• Top 10 Haircuts Right Now
• Brazilian Blowouts Get Hazard Warnings