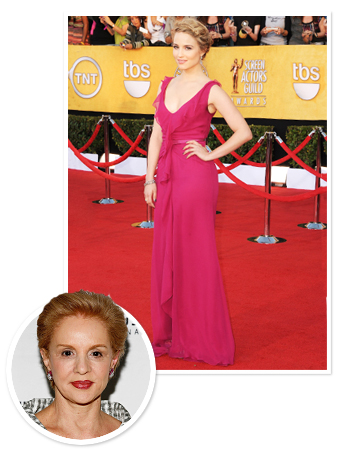 Steve Granitz/WireImage; Andy Kropa/Getty
Dianna Agron chose a fuchsia Carolina Herrera gown for the Screen Actors Guild Awards on Sunday, a decision she made thanks to the designer herself. "When [Herrera] calls and says, 'Can I make you a dress?' you say yes because she's so amazing," the Glee star told InStyle.com at the official after-party. "I've worn three of her dresses before. They are so feminine and wonderful. It's just such an honor that a designer would want to make a dress for you." We're waiting for your call, Carolina!
Plus, see more SAG Awards outfits!
MORE:
• Was Dianna the Best Dressed Glee Gal?
• Braids: SAG Awards Beauty Trend
• All Carolina Herrera News!
— Andrea Simpson