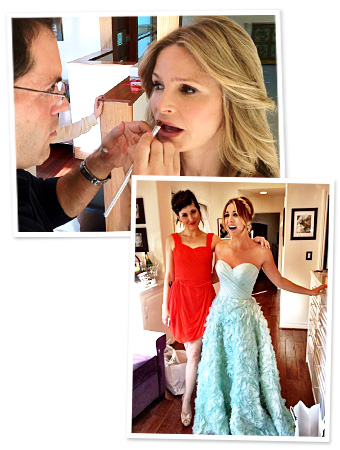 Courtesy of KyraSedwick and KaleyCuoco Twitters
The 18th Annual Screen Actors Guild Awards took place in Los Angeles tonight, and celebrities gave us the inside scoop via their Twitter handles. The Big Bang Theory's Kaley Cuoco got glam with sister Bri, while The Closer's Kyra Sedgwick Tweeted mid-makeup application. See these and more behind-the-scenes photos in the gallery! 
MORE SAG AWARDS:
• SAG Awards: Red Carpet Photos!
• Who Got Engaged at the SAG Awards?