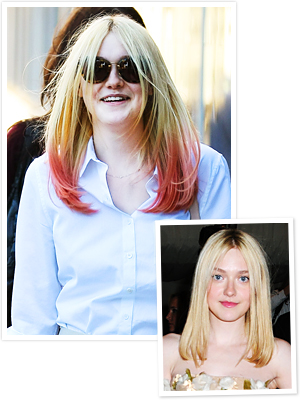 AKM Images; RCF/Splash News
Dakota Fanning is the latest star to add some color to her 'do! The 17-year-old stepped out with bubblegum pink tips this week, following in the footsteps of other recent rainbowheads, like Katy Perry in blue and Selena Gomez in sapphire and amethyst extensions. Tell us: Do you like her new look? Let us know in the comments!
Plus, see more recent hair makeovers!
MORE HAIR NEWS:
• 100+ Hairstyle Ideas!
• Our Favorite Bridal Hairstyles
• Try on Dakota's Twilight Hairstyle!