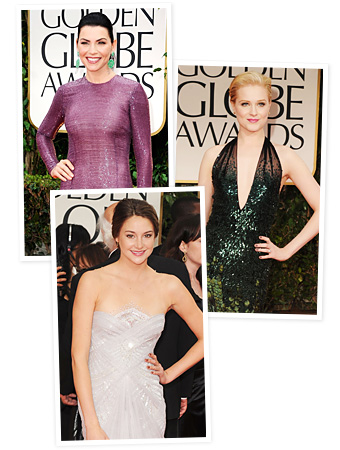 Getty Images(3)
In case you were too busy looking at the gowns to check out the gorgeous nail polishes on display at the Golden Globes, we scoured hundreds of images to find the prettiest manicures you might have missed on the big night. Julianna Margulies, Evan Rachel Wood, and Shailene Woodley are just a start! Click through our gallery to get a closer look at the night's best manicures.
MORE GOLDEN GLOBES:
• 25 Fun Facts about Golden Globes Fashion
• Golden Globes: What Everyone Wore!
• See Our Best Dressed List!