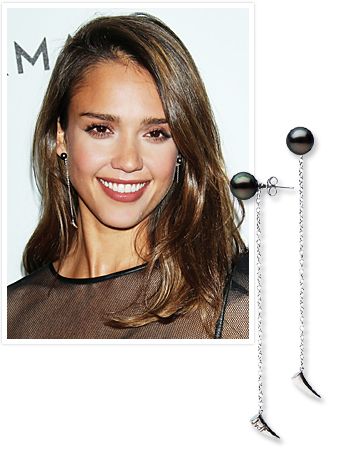 Russ Einhorn/Splash News; Courtesy Photo
Shoulder-dusting earrings from JvdF for Pearl Collective are a perfect match for Jessica Alba's elegant-meets-edgy style. The design features sterling silver horns dangling from chic black pearl studs. Pick up the pair on sale now for $79 at pearlcollective.com.
Plus, find out Jessica's favorite outfits!
MORE:
• Where Can I Find… More Celeb Outfits!
• Jessica Alba Reveals Her Push Present
• Bikinis 2012: Jessica Alba's Two-Piece