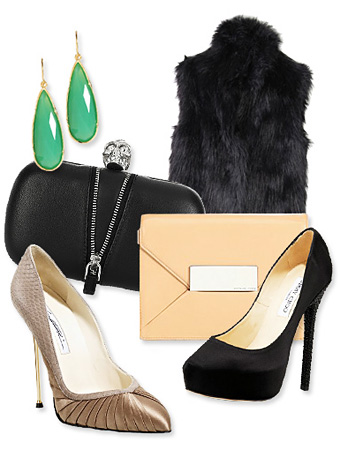 Courtesy Photos
Think you have the know-how to style this year's Golden Globe nominees? Before the first stiletto steps onto the red carpet, test your fashion savvy by completing our star-worthy ensembles. From modern and minimalist to feminine and romantic, we've created four stunning head-to-toe looks, but left the finishing touches up to you! Scroll through our questions, click to the next slide to find out if you guessed the answer correctly, and then see how to recreate the look for your own big night!
MORE GOLDEN GLOBES: 
• The Best Gowns of All Time
• Riskiest Looks Ever to Hit the Carpet
• The Hottest Hair and Makeup
• First Look: Inside the 2012 Gift Bag!