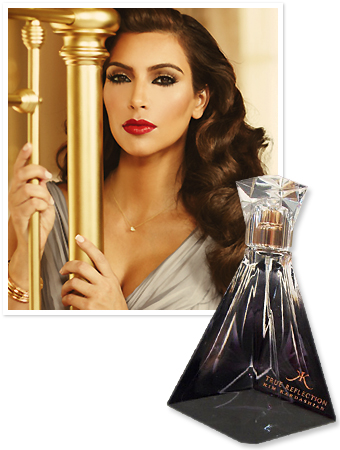 Courtesy of Kim Kardashian/Twitter; Courtesy Photo
Another Kim Kardashian perfume is on the way! The reality star announced her third scent, True Reflection, on her blog yesterday by posting a picture of her Elizabeth Taylor-inspired campaign. "My new fragrance comes out this spring and it is so different than my other fragrances!"  Expect a feminine blend of night blooming gardenia, chocolate orchid, and lotus flower when it hits shelves in the coming months. Tell us: Would you buy a bottle?
See more celebrity fragrances in the gallery!
MORE:
• Do You Like Kim's New Bangs?
• How Kim Kardashian Does Birthdays
• Everything Kim Kardashian Wore
• Transformation: Kim Kardashian