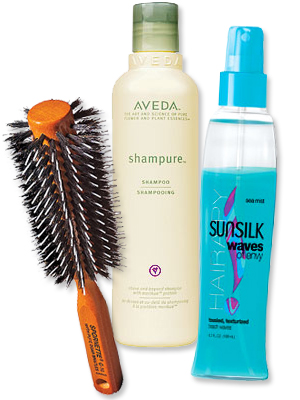 Courtesy Photos (2); Time Inc Digital Studio
This year, you don't have to spend a fortune on your hair routine. InStyle.com caught up with Hollywood's hottest stylists to find their top picks for under $10. From the perfect brush to gentle shampoo, check out all of our favorites in the gallery now.
MORE HAIR NEWS:
• The Best Salons in the Country
• Top 10 Cuts and Colors Right Now
• Best Beauty Buys: For Your Hair
• Hottest Hair Makeovers
• Try on Your Favorite Celebrity Styles!