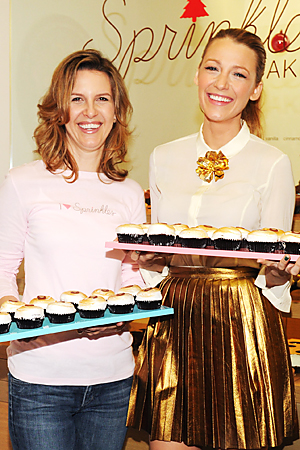 StartraksPhoto
Today is National Cupcake Day! To mark this sweet occasion, self-confessed cupcake fanatic Blake Lively joined Sprinkles founder Candace Nelson to unveil a new flavor that will help raise money for Oxfam America, one of the Gossip Girl star's favorite charities. We celebrated by adding the Georgetown Cupcake holiday collection to the list of perfect presents in our Holiday Gift Guide and, for those of you who have a different kind of sweet tooth, rounding up recipes for Gingerbread Brownies with Cream Cheese Frosting, S'mores Pudding Pie and more irresistible treats in our Holiday Entertaining Guide. What's your favorite type of dessert? Let us know by casting your vote in the poll below.
MORE:
• Gift Ideas for Him
• Gift Ideas for Her
• Gift Ideas for Kids
• Shop with InStyle on Shopkick!