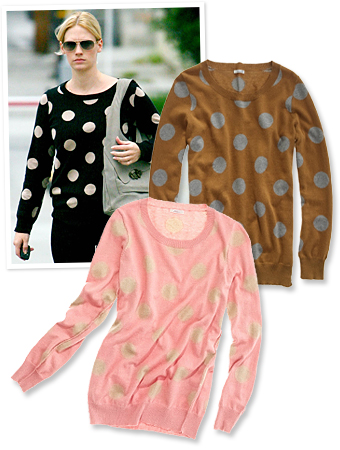 Ramey Photo; Courtesy of Madewell
If you're going to do polka dots, why not go big? We "spotted" January Jones in a Madewell sweater with an adorably oversize print. And she's not the only celebrity who has tried the top—Rachel Bilson, Isla Fisher and Jordana Brewster have also worn the must-have pullover. Get the look for $75 at madewell.com.
Plus, click through the gallery for our favorite fall fashion trends, polka dots and beyond!
MORE:
• Where Can I Find… More Celeb Outfits!
• Celebrity Inspiration: Polka Dots
• January Jones' Maternity Style