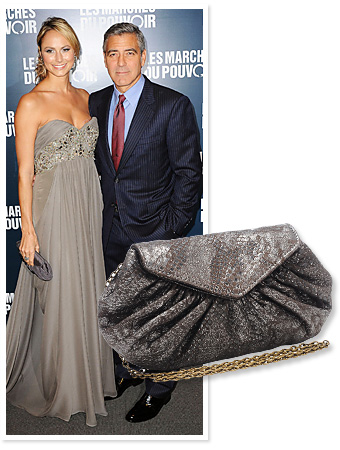 Visual/Flynet; Courtesy of Lauren Merkin
Stacy Keibler has amazing taste in accessories. Not only did she attend the Paris premiere of Ides of March with George Clooney on her arm, she accented her Marchesa gown with a Lauren Merkin clutch. Much like Mr. Clooney, this bag is one of a kind, however, you can get a lookalike for $195 at laurenmerkin.com. If only the same could be said for Gorgeous George!
To see more bags we love, click through our top fall picks in the gallery!
MORE:
• Where Can I Find… More Celeb Outfits!
• Project Accessory: Meet the Designers
• Try on George Clooney's Hair!