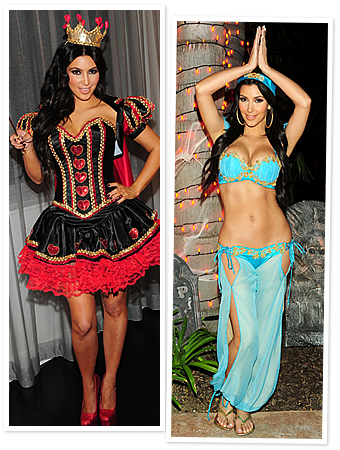 Startraks Photo
Kim Kardashian takes Halloween very seriously. The reality star has tried all sorts of costumes in past years, from Princess Jasmine to the Queen of Hearts, which is why we've rounded up some of her hottest looks here. Click through the gallery to look back at Kim Kardashian's costume wardrobe now! 
MORE: 
• What Celebrities Wore Last Year!
• 2011 Halloween Celebrity Costume Ideas!