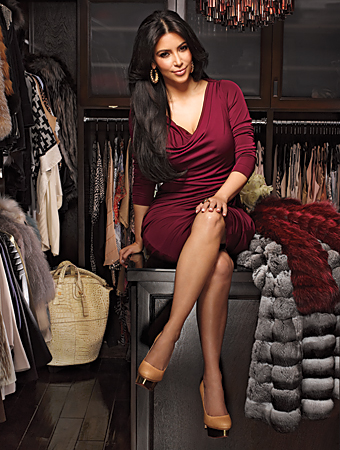 Douglas Friedman
With Kim Kardashian's two-part wedding special airing this weekend—tune in to E! at 9/8c Saturday and Sunday—this famous fashionista is going to show the world how she's making room for her new husband. And there's one obvious way their lives are meshing together… moving in together! That makes us wonder: Will she divide her enormous closet or give hubby Kris Humphries a space of his own? While that's for the newlyweds to decide, InStyle recently threw open the doors to Kardashian's killer closet to see her wardrobe's comprehensive storage plan. Click through to see inside Kim Kardashian's closet now—space for Kris not included (yet).
MORE:
• Kim Kardashian's Wedding Dress
• Everything Kim Wore in 84 Days
• Kim Kardashian's Engagement Ring Photos!