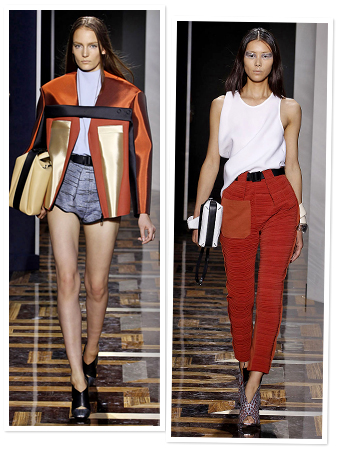 Courtesy of Balenciaga
Futuristic pieces with an ultra-wearable feel filled Balenciaga's spring 2012 collection. Creative director Nicolas Ghesquière paired hot pants with round-shouldered blazers and intricately printed dresses with oversize sloping hats, while vibrant blouses and sleek toppers dressed up denim looks. The line's structural, modern vibe extended to accessories, with winged booties, chunky bangles and boxy day bags in rich reds and color-blocked combos. See our favorite pieces in the gallery.
MORE: Milan Fashion Week Front Row Stars!
— Violet Gaynor