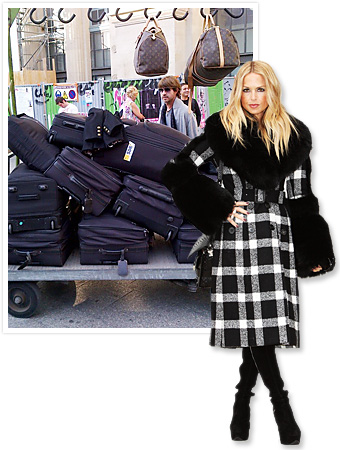 Courtesy of Rachel Zoe; BroadImage
It's no surprise that celebrity stylist Rachel Zoe packs loads of outfit options when she takes a trip, but check out the tower of bags she brought to Paris Fashion Week! "@rbermanus is hating me right now," Zoe tweeted, along with a photo of her 13-piece luggage pile, which stacked almost as high as her husband Rodger! How many suitcases do you typically take on a trip? Tell us in the comments!
Plus, check out Rachel Zoe's first collection, now in stores, in the gallery.
MORE:
• Celebrity TwitPics You Can't Miss
• Rachel Zoe Wants Another Baby
• Zoe at New York Fashion Week