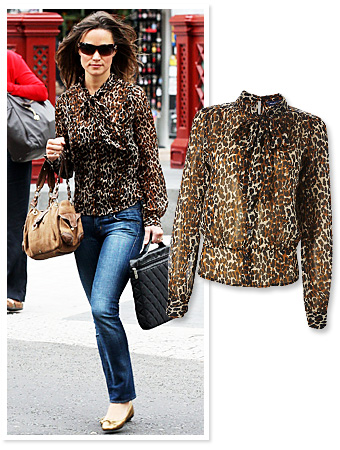 Fame Pictures; Courtesy of French Connection
Hours after her spotlight-stealing appearance in the front row of the Temperley London show, Pippa Middleton strolled to work in a sheer leopard-print blouse from French Connection. We love the way she is loyal to her favorite brands, both high fashion and affordable chic! Pick up the chiffon top for $101 at FrenchConnection.com.
Plus, see more Pippa photos in the gallery!
MORE:
• Where Can I Find… More Celeb Outfits!
• Pippa Middleton's Style
• Are You a Kate or a Pippa?