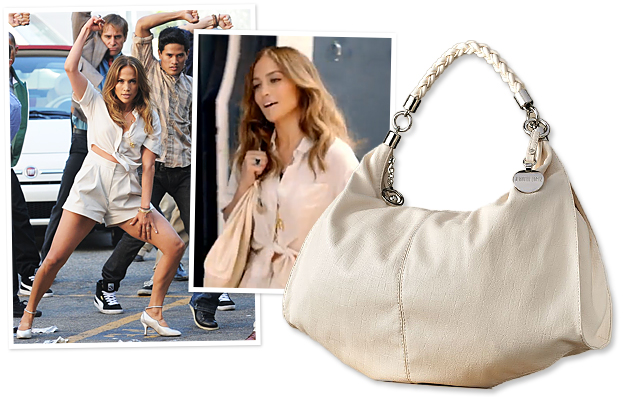 Courtesy of Kohls; Courtesy of Youtube
Jennifer Lopez's music video for her new single "Papi" is here! In the video (watch it above), the superstar causes all sorts of ruckus just by gracing the streets with her presence. But if you look closely, there's something special about what she's wearing—an item from her new Jennifer Lopez for Kohl's collection! Did you spot it? Scroll down to find out what it is…
It's her bag! Lopez accessorized her 3.1 Phillip Lim tie front romper with the Maureen Sparkle Hobo bag from her new collection (skip to 1:04 in the video for a closer look). The bag is available on Kohls.com for $109 (it's currently on sale for $80). What do you think of J.Lo's "Papi" look? Tell us in the comments!
Plus, see our favorite pieces from Jennifer Lopez's Kohl's collection in the gallery!
MORE:
• J.Lo's New Music Video: Outfit Details
• Jennifer Lopez is returning to American Idol!