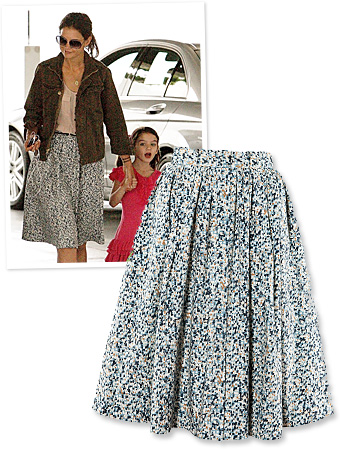 Fame Pictures; Courtesy of H&M
Katie Holmes worked a parking garage like a runway in a casually chic H&M print skirt. The goes-with-everything cotton piece is available for $49.95; find your local store at hm.com.
Want to ask us Where Can I Find…? Leave your outfit questions in the comments! Plus, see Katie and more '90s teen stars all grown up in the gallery.
MORE:
• Where Can I Find… More Celeb Outfits!
• Found It! Katie Holmes's Crochet Sweater
• '90s Teen Stars: Then and Now!