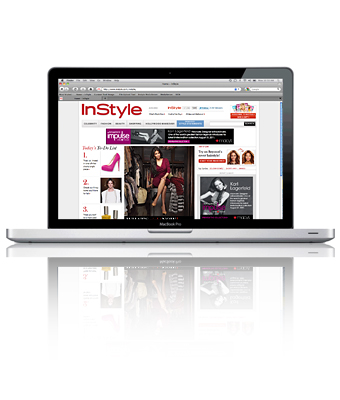 Getty Images; InStyle.com
East Coasters, take note! Looks like you'll be spending the weekend indoors, so why not catch up on your What's Right Now reading? See below for a list of InStyle's fashion, beauty and celebrity coverage for all your need-to-know info!
CELEBRITY STYLE
• Top 25 Celebrity Bathing Suits
• The Hottest Summer Concert Tour Looks
• Selena Gomez: Fashion Tips From Her Stylist!
• Kim Kardashian's Three-Month Wardrobe
• Red Carpet Trend: Color-Blocking! 
BEAUTY
• 2011's Hottest Celebrity Haircuts
• Celebrity Scents: An A-Z Guide
• Chanel's Blue Nail Lacquers
• Pastel Hair: Would You Try It?
• OPI's Muppet-Inspired Nail Polishes

SHOPPING NEWS
• Lauren Conrad for Kohl's: The Latest Lookbook!
• Missoni for Target: The Full Lineup!

CATHERINE AND PIPPA
• Would You Wear Nude Pantyhose Like Kate and Pippa?
• Duchess Catherine's Double Takes
• Pippa Middleton's Latest Looks!
• All of Catherine's North American Tour Outfits!
• Duchess Catherine Loves Navy and White!
WEDDING NEWS
• Celebrity Weddings of 2011
• Ashley Greene's Twilight Bridesmaid Dress
• 50 Celebrity Wedding Gowns
• 2011's Most Popular Wedding Dresses
• Poll: Did You Like Kim's Bridal Hairstyle?