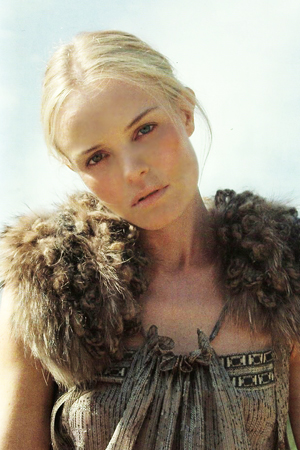 Courtesy of Vanessa Bruno
Why is Kate Bosworth surrounded by snowy trees, mountain peaks, and a pack of white horses? For fashion's sake! As the face of Vanessa Bruno's fall 2011 campaign, the actress appears in a video titled LØV to show off the French label's nomadic-inspired collection. Watch the ethereal short (and catch Bosworth's silent scream) above. 
For more Kate Bosworth, check out her great beach style in the gallery.
MORE: 
• Kate's Pastel Highlights
• Coachella Style
• Hot 2011 Hairstyles