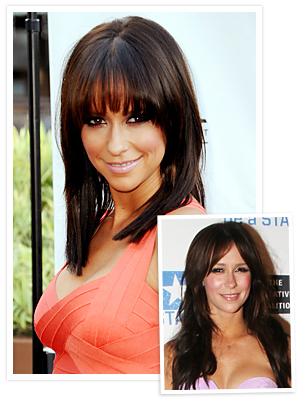 Getty Images; Splash News
Jennifer Love Hewitt has been growing out her bangs all summer, but just last week, she debuted freshly-snipped fringe at the premiere of her film Café in Los Angeles. She also chopped off several inches of her long hair, leaving the length just below her shoulders. See who else cut their hair and tried new bangs this year in the ever-growing Hair Makeover gallery.
MORE HAIR NEWS:
• Hair Makeovers of 2011
• Our Favorite Summer Haircuts
• Try on Your Favorite Celebrity Cuts!