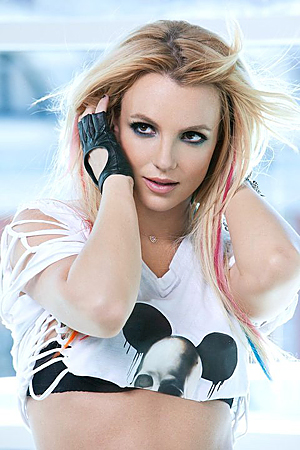 Courtesy Photo
If you're craving a new great workout song, leave it to Britney Spears to deliver. The pop phenom just released a video for "I Wanna Go" off of her latest album, Femme Fatale, and it's hard not to bob your head to this upbeat track. As for the vid, Brit fights off paparazzi while working a new look—pink hair, courtesy of SHE by SO.CAP.USA's long hair extensions in sky, red, and orange (available in salons across the States). Tell us, what do you think of Spears' new do? Watch the video above to see her pink extensions in action!
MORE:
• Britney Spears' Crystal-Covered Tour Outfits
• Video: 'Till the World Ends
• Dolce & Gabbana Dresses Britney Spears
• Britney on GMA!
• Britney's 'Hold It Against Me' Video: Watch Now!