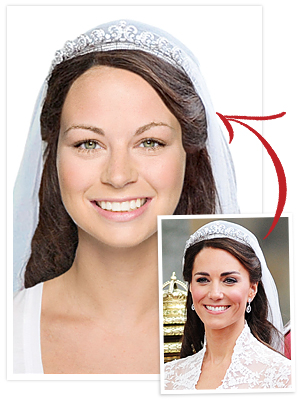 Splash News
Looking for a bridal hairstyle? Why not try something regal! We added Kate Middleton's wedding-day down 'do to our Hollywood Makeover Tool, so now you can see how you'll look with with the Duchess of Cambridge's tumbling waves and diamond tiara! You can also share your makeover on Facebook and Twitter to see what your friends think of your new look. Upload your picture and try on her style now!
MORE:
• Try Top Styles Hollywood Makeover Tool!
• Kate Middleton's Wedding Hair: All the Details
• The Hottest Hair Makeovers of 2011
• All Hair News!