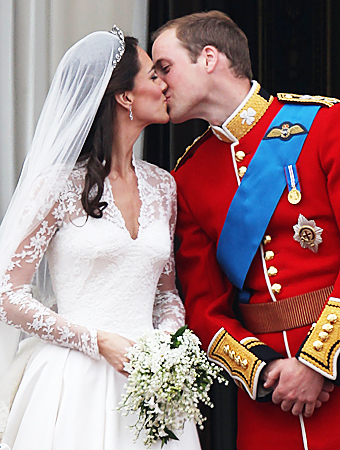 Peter Macdiarmid/Getty
Want to catch all of the details from the Royal Wedding of Prince William and Catherine Middleton, the new Duke and Duchess of Cambridge? See below for a list of InStyle's full Royal Wedding coverage for all your need-to-know info!
THE DRESS DETAILS
• Kate Middleton's Wedding Dress Photos: Alexander McQueen!
• Lace Sleeves Like Grace Kelly and Ivanka Trump
• Who is Sarah Burton of Alexander McQueen?
• Sarah Burton for Alexander McQueen: Shop the Collection!
• Kate Middleton's Wedding Evening Dress: Alexander McQueen!
CATHERINE'S WEDDING DAY BEAUTY
• Kate Middleton Wedding Day Hair and Makeup Details!
• Exclusive: Kate Middleton's Hairstylists Dish on Her Wedding Day Look!
• Kate Middleton's Wedding Day Nail Polish: The Exact Shades
• Hot Bridal Hairstyle Trend: Down 'Dos Like Kate Middleton and Reese Witherspoon
GUESTS YOU NEED TO SEE!
• Queen Elizabeth's Sunny Royal Wedding Day Outfit
• William and Kate Middleton Wedding: What the Guests Wore!
• The Hottest Hats at the Royal Wedding
• The Royal Wedding's Cutest Kids and More Tots at Celebrity Weddings!
• Royal Wedding Bridal Party: What Pippa Middleton and the Flower Girls Wore!
THE CAN'T-MISS MOMENTS
• Prince William and Kate Middleton's Kiss: More Celebrity Couple Liplocks!
• A Moment-by-Moment Timeline of the Royal Wedding
• The Royal Wedding: The Moments You Didn't See!
• Prince William and Kate Middleton's Elaborate Exit
• 14 Fun Facts About Prince William and Kate Middleton's Wedding
• Read Instyle's Live Blog of the Royal Wedding Now!
• The Slideshow You'd See at Prince William and Kate Middleton's Wedding
DECORATIONS THAT YOU'LL LOVE
• Inside Westminster Abbey for Kate Middleton and Prince William's Wedding
• Kate Middleton's Wedding Flowers: The Meaning of the Bouquet