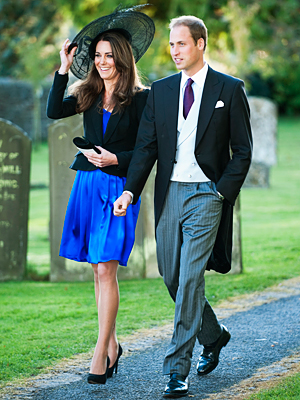 Mark Cuthbert/UK Press/ABACAUSA
It's April! If you're happy because it's April 1st and you just pulled an awesome prank on your office friend for April Fools' Day, we've got a totally different reason to get excited for the first of the month… only four weeks left until the Royal Wedding of Kate Middleton and Prince William! Now that we're in the final countdown to the couple's April 29th nuptials, InStyle will continue to bring you the latest updates about the big day. Check out the latest news:
• Kate Middleton's Style Secrets
• Sketches of Her Wedding Dress
• Royal Engagement Rings
• What to Expect at the Royal Wedding
• Kate Middleton's See-Through Dress
• Shopping for Kate's Wedding Flats
• The Latest Wedding News!