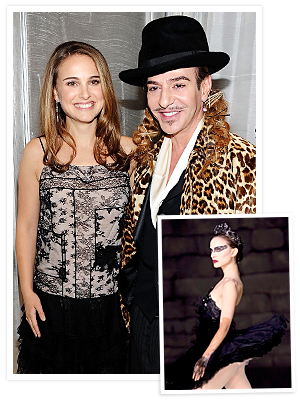 Getty Images; Courtesy Photo
While Natalie Portman's latest movie, Black Swan, opens nationwide tonight, the actress made the rounds in New York this week for something other than the buzzy ballerina film: Christian Dior named her the new face of its Miss Dior Cherie fragrance! And Portman didn't have to sacrifice her strict vegan values for the gig. "One of the things that's been so nice is that Dior made all of the shoes for me with no animals and no leather or anything, because I don't wear any leather," Portman told WWD of her wardrobe in the Sofia Coppola-directed fragrance commercials. "They remade all my shoes so I can wear Dior shoes without taking lives." What a great way to be socially-conscious and stylish.

MORE!
• See Natalie Portman's costumes in Black Swan.
• Guess who wants to design Natalie Portman's Oscars gown?
• Natalie Portman's Black Swan premiere style.
• See the official Black Swan workout schedule!