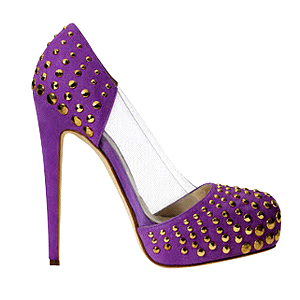 Courtesy of Brian Atwood
The following is a guest post from one of our favorite blogs, fabsugar.com.
Whether it's a strappy gladiator sandal or a sky-high stiletto, Foot Petals creator and shoe fit expert Tina Aldatz shows us how to make our favorite summer shoes comfortable! Shoes provided by Aldo and Brian Atwood.
MORE ON FAB SUGAR: