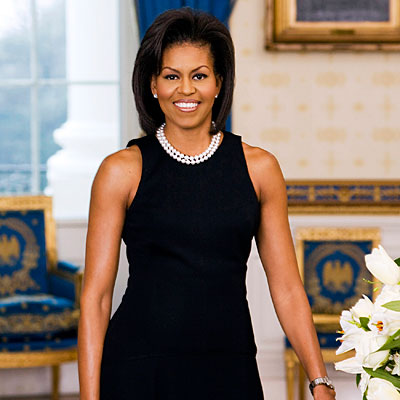 Joyce Boghosian-The White House /Landov
Today marks the one-year anniversary of the Obama administration and thanks to Michelle Obama, White House style will never be the same. Here are five ways she's put her stamp on First Lady fashion:
1. She isn't afraid of wearing color—check out her rainbow-colored wardrobe!
2. She puts young designers on the map—just ask Jason Wu!
3. She know the power of statement accessories—see how she finishes a look!
4. She has fun with hair—get tips from her stylist!
5. She highlighs her assets—see how she makes the most of what she's got!