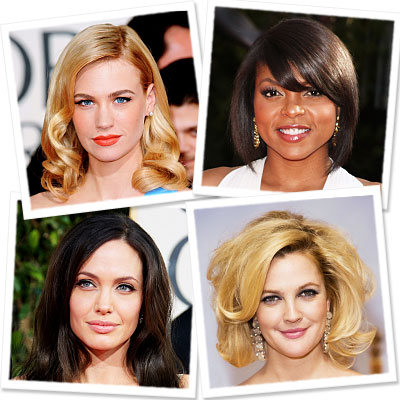 Nick Sadler; Jason Merritt/Getty; Frazer Harrison/Getty; David Fisher/Rex USA
We're psyched to bring you live 2010 Golden Globes coverage tonight—but before we do, we wanted to take a minute to relive last year's best moments…hair moments, that is. Remember Angelina's subtle waves? And January Jones's structured '40s style? And of course there was Taraji P. Henson's glossy crop and Drew Barrymore's wild blow-out! We'll be loading up our Hollywood Makeover Tool with the prettiest styles from tonight's show too—so pick your favorites, and check back soon!
Try on the very best hairstyles from last year's Golden Globes!
Check out Golden Globe gowns we hope to see tonight.