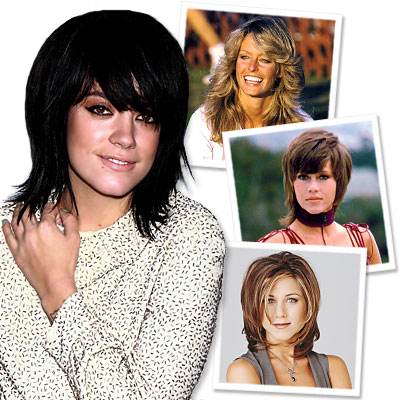 Fred Duval/FilmMagic; Phil Roach/Globe Photo; Bob Willoughby; NBCU Photo
Like those who have gone before her, Lily Allen traded in her neat, side-parted bob for something, well, shaggier. We love her new heavily layered style, and have a prediction: If her fellow shag queens (left) Farrah Fawcett, Jane Fonda and Jennifer Aniston are any indication, this could just be a career-making cut.
Try-on Farrah Fawcett's iconic shag now!