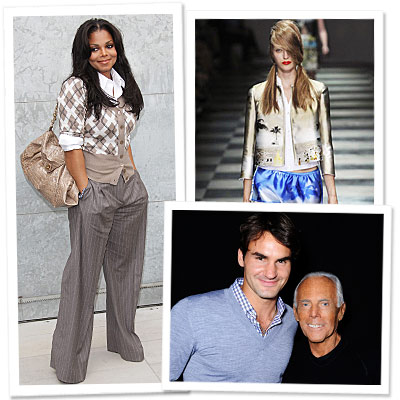 Venturelli/WireImage; Imaxtree; Courtesy of Giorgio Armani
The stars have arrived in Italy's fashion capital! Janet Jackson and Roger Federer were on hand to cheer for Giorgio Armani at his vibrant runway show. Plus, see Prada's sparkly new collection inspired by chandeliers, and more star-studded front rows from London Fashion Week.
THE STARS
• Janet Jackson at Giorgio Armani
• Roger Federer backstage with Giorgio Armani
• See the stars at London Fashion Week
THE SHOWS
• Prada
• Giorgio Armani
• See all the new collections
Visit InStyle.com daily for runway and front row coverage during the Milan and Paris shows.
—Amy Barton