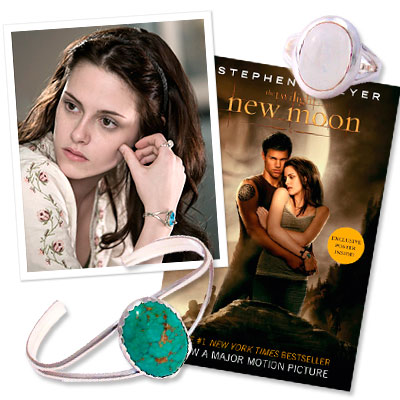 Peter Sorel/Summit Entertainment;Courtesy of banglesofhope.com; Little Brown Books
Last week's release of the New Moon movie-tie-in book cover revealed more stylish details about the new film: Bella's turquoise bracelet and moonstone ring will continue to be part of her Twilight saga wardrobe.
GET THE LOOK
• Ring, $40; at banglesofhope.com.
• Bracelet, $65; at banglesofhope.com.